FCFC Board of Directors
Jocelyn Aubut, President
Trois-Rivières, QC
819-374-7374
Ed Plett, Vice President
Abbotsford, BC
604-859-3407
Robert Doran, Treasurer
Granby, QC
450-521-3181
Douglas Wedel, Secretary
Omerville, QC
819-868-4036
Mike Sweeney
Peterborough, ON
705-745-301
Paul Booker
St. Catharines, ON
905-684-3748
David Clark
Hamilton, ON
905-730-8329
Roy Nielsen
Fort Ellis, NS
902-639-2553
Johanne MacKiddie
Grenville-sur-la-Rouge, QC
450-566-2466
Colleen Grant
Kars, NB
506-485-2920
The SOWER Editor
Wayne Clark
Layout Editors: Richard & Melissa Quesnel
Le Semeur Editor
Emilie Chartier
Prayer Coordinator
Colleen Grant
Kars, NB,
missfeathers.grant@gmail.com
Area Leaders
FCFI Area Leader
Bill Brown
Marcy, NY
315-736-5964
BC Fieldman
Henry Janzen
Abbotsford, BC
604-859-3407
Quebec Fieldman
Sylvain Couture
Magog, QC
819-349-4634
Assistant Coordinator QC
Emilie Chartier
819-349-4634
Apprentice Co-ordinator, QC
Jessynia Théagène
438-930-7252
National Office
Executive Director: Wayne Clark
Administrator: Richard Quesnel
Administrative Assistant: Melissa Quesnel
Tel: 819-242-8063
E-mail: fcfc@bell.net
Website: www.fcfcanada.org
Address: P.O. Box 607, Alexandria, ON K0C 1A0
FCFC 2018 Board & Staff
Standing: Ed Plett, Sylvain Couture, Bill Brown, Robert Doran, Douglas Wedel, Jocelyn Aubut, Johanne MacKiddie, David Clark, Roy Nielsen, Colleen Grant, Mike Sweeney, Henry Janzen.
Seated: Wayne Clark, Richard and Melissa Quesnel, Emily Chartier-Couture, Jessynia Théagène
Absent: Paul Booker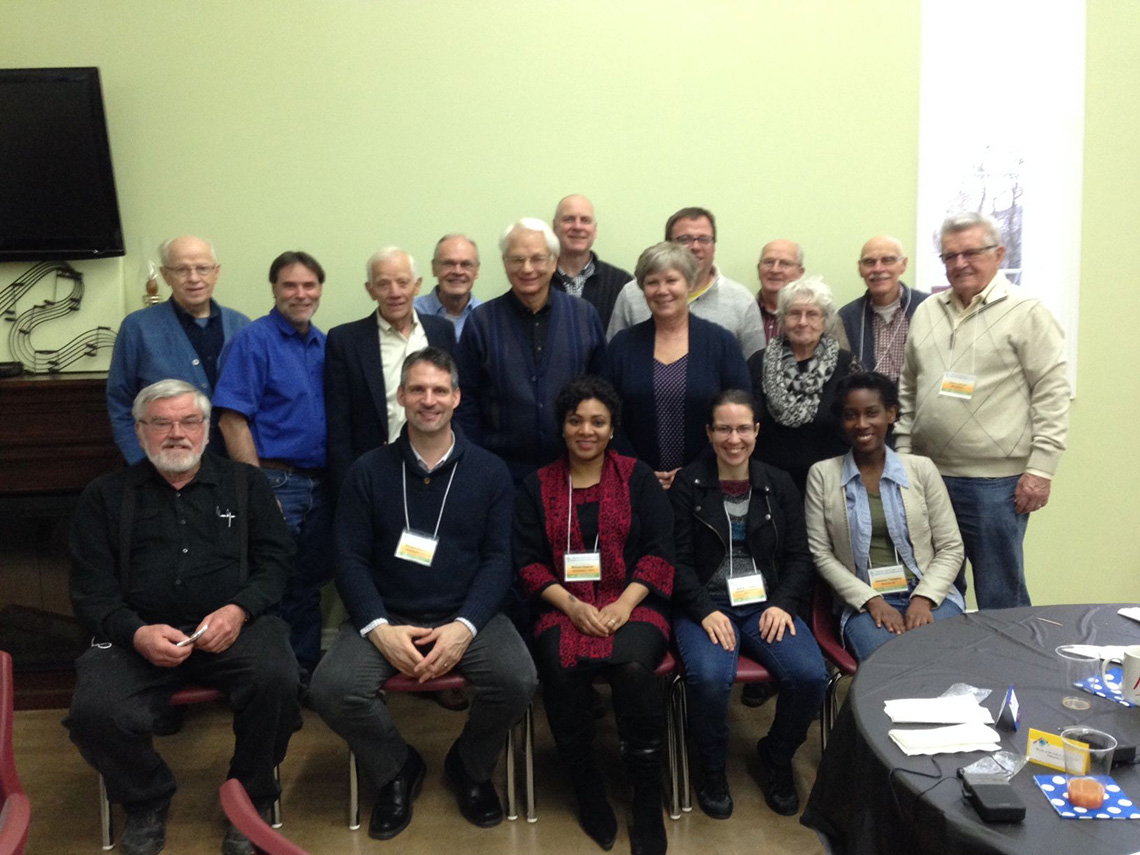 President's Message
Ecclesiastes says:
"There is a season for everything, and a time for every event that happens under heaven, there is a time to be born and a time to die, and there is a time to plant and a time to harvest what is planted."
Mordecai told Queen Esther that "for such a time as this have you come into the Kingdom."
From the perspective of eternity, we are in a season of time as we live out our years here on the earth, and the words of Mordecai should ring within our ears: "For such a time as this have you and I come into the Kingdom of God."
The Jewish people were about to be wiped off the face of the earth, but God had strategically placed Esther in a position to intercede to the King on behalf of her people.
God has raised up FCFC in the Body of Christ for such a time as this, to reach a people who are not interested in God or Christianity, those who will attend a Fair on Sunday but not Church, and He has given us a simple strategy: "Five colours that tell the story of His Love Affair with mankind."
Esther had Mordecai and the Jewish people fast and pray. Why? For wisdom as to how to approach the King, and that she would find favour with him. Each of us needs wisdom and favour as we are the ambassadors of Christ to a lost and dying world that have little to no thought of the eternity that awaits them. God is no respecter of persons; He gave it to Esther and He will give it to us for the asking.
We may be in different seasons in our individual lives, but we are all to follow God's time table for our life, and the 16th Chapter of Mark tells it best: "Go into all the world and tell the Good News…"  Our world is wherever we are at any moment of the day.
Any church, ministry, business or organization is only as effective as the leadership thereof. The business of FCFC is to win souls to Jesus Christ!
No man or ministry has enough smarts to successfully run God's Organization on the earth without Him. Therefore we, the leadership of FCFC, covet your prayers of intercession that we will stay on course according to His plan and purpose for this ministry.
Jesus is Lord!
Executive Director's Message
Welcome to the Fellowship of Christian Farmers – Canada
Wayne Clark, Executive Director
We appreciate your interest in exploring how God is using the Fellowship of Christian Farmers to further His Kingdom through marketplace evangelism. FCF follows our Lord's example. Most of the recorded events in the gospels show Jesus teaching in the marketplace or workplace.
God has continued to bless the Fellowship in Canada. Each year new chapters are formed, more people are involved, more events covered, and thousands of people have heard the gospel in both English and French.
After two years of examining our records and bylaws, the Canadian Council of Christian Charities recognizes us as a certified member. This means that the Fellowship of Christian Farmers – Canada meets their high standards of integrity and accountability in organizational structure and financial management. We depend entirely on free-will offerings. All gifts, large and small, are appreciated. Official receipts are issued for income tax purposes.
We are truly thankful for all the people who give of their time, talents, and money to make this organization work. Together we can help meet the greatest need of mankind by presenting the Gospel of Jesus Christ. FCF has a unique ministry. It is a personal interaction with people as they come.
There are more than 7,000 kilometres on that Trans-Canada Highway. There are a couple of thousand events out there which would have a place for an FCF witness. Pray the Lord of the Harvest that He would send workers!
How can they believe in Him if they have never heard about Him? And how can they hear about Him unless someone tells them? Romans 10:14 (NLT)